Michigan LGBT activists launch hunger strike for equality.

CNN "regrets" playing P!nk's "Stupid Girls" before story on Sarah Palin.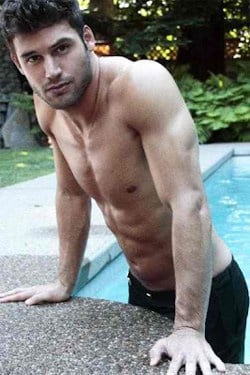 Step Up Revolution's Ryan Guzman shows off outtakes from Cosmopolitan.

VIDEO: Lynn and Nick Raisman win London Olympics gold medal for 'most expressive parents'.

The Shining to get a big-screen prequel? "The film would focus on what happened before Jack Torrance (of course played memorably onscreen by Jack Nicholson), his wife and their psychic son arrived at the haunted retreat where Torrance soon descends into violent madness…King himself has been penning a sequel to 'The Shining;' there's no word yet on whether there will be a movie adaptation of the new novel."

Beckham's Olympic weekend.

Madonna responds to the heckling she got in Paris.

Signorile: Amazon vs. Chick-fil-A, Who Wins? "…it's important to take note that we have global giants with massive reach and influence pushing for LGBT rights across the entire planet vs. an antigay fast-food franchise whose outlets are predominantly centered in red state America (under 1,700 locations in 39 states) and which is out-numbered by pro-gay Starbucks (over 19,000 locations worldwide) even in those red states probably by 7-to-1."

Kellan Lutz bares the beef in Saint-Tropez.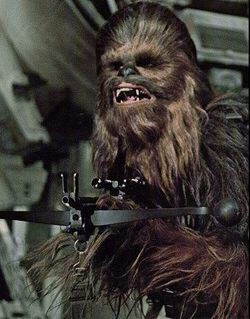 Original Wookie head goes for $172,000.

Australian MP John Alexander dodges gay marriage question: "As we talked we had this flippant conversation, maybe we should institute a gay marriage for women and call it a Navratilova and as the conversation went on possibly an Alexander for gay men, not after me but for Alexander the Great. Just joking about it, maybe it had some some credibility, that there is three different types of marriage and maybe that could make everybody happy."

Male model fix: Devin Paisley.

St. Petersburg, Florida domestic partner registry begins August 1: "The domestic partnership registry ordinance was unanimously passed by City Council June 7. The registry gives committed couples, gay or straight, most of the same rights as heterosexual married couples in Florida."

"Drunken lout" targets gay couple.

VIDEO: Meredith Vieira speaks to the third femaie athlete ever to compete for Afghanistan in the Olympics.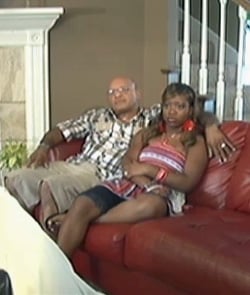 Straight Black couple told they can't have wedding at Mississippi Baptist church. "The church congregation had decided no black could be married at that church, and that if he went on to marry her, then they would vote [the pastor] out the church."

Train objects to use of song on anti-gay marriage website in New Zealand: "Lobby group Family First today launched the 'Protect Marriage' site, in response to Labour MP Louisa Wall's Marriage Equality Bill. It features news articles and resources about marriage and has a clip of the Train song 'Marry Me' on it." The website, incidentally, was attacked in a DoS onslaught within hours of it going online.

The L.A. Times on the London Olympics' new approach to gender: "For the London Games, officials are going by a new set of rules that shifts the focus from DNA to testosterone, a hormone that aids muscle development, endurance and speed. To a group of increasingly vocal skeptics, the very notion of gender testing is flawed and efforts to measure it biologically are doomed to fail. But some experts said they had to try anyway."