Who's done more on AIDS, Obama or Bush?

Researchers discover region of brain associated with selfishness.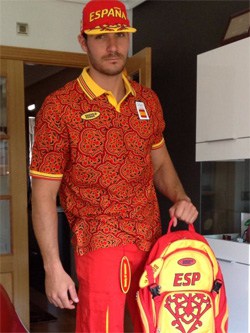 Spanish Olympics uniforms make athletes feel like McDonald's employees.

Yup, it's Jesse Metcalfe and I've seen it in action in L.A.

AFER attorney David Boies' office tips us off to this list of honored LGBT lawyers Under 40. Rick Bettan, an associate in their NYC office is among those recorgnized.

Extremely disturbing video of Walmart's treatment of pigs.

Smug criticisms of Madonna and endless Gaga comparisons are a victory for ageism and misogyny: "It goes without saying that the McCartneys, Springsteens and Dylans of the world – admirably unaware of any sell-by date on their ability – at worst suffer a few friendly jibes from the press; a jocular 'not quite as good as he used to be but good on him for trying!' Criticisms levelled at Madonna however are often snide and venomous in their refusal to recognise her talent. If a woman's worth is in youth and subservience, then the aged and defiant Madonna is no good to us; an embarrassment."

P!nk collaborating with Lily Allen on new album.

Sarah Jessica Parker to play fashion mentor to Kurt on Glee.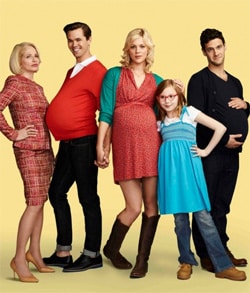 One Million Moms preemptively boycotts NBC's The New Normal.

Crumby behavior: Masterpiece Cake Shop in Lakewood, Colorado refuses to bake for gay weddings.

Matthew McConaughey dropping 30 pounds to play AIDS patient: "I should not look healthy by the time I'm doing this…It's a bit of a spiritual cleanse, mental cleanse.It takes a while for your body to understand that it has to feed off of itself and that you're not going to give it something else from the outside."

VIDEO: An Ode to Joy flashmob, because the world needs more joy.

Immigration Appeals Court suspends deportation of Paul Wilson Dorman, 50, a gay undocumented Irishman: "Dorman, who has been in a long-term relationship with John Paul Frederick, Jr., 48, since 1997, was flagged for deportation when he was waiting to meet his son, who is a minor, at the airport.  A member of ground staff became suspicious of Dorman's immigration status and reported him to the authorities, Dorman's attorney told the Irish Voice."

TRAILER: Joaquin Phoenix and Amy Adams in Scientology-esque film The Master.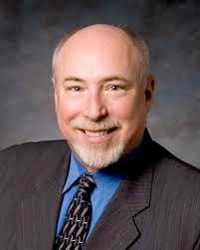 AP profiles marriage equality arch-enemy Frank Schubert. "Part Karl Rove and part Pat Robertson, Schubert is managing four statewide campaigns where the issue is on the ballot in the fall — in Maine, Maryland, Minnesota and Washington. He's trying to preserve a winning streak in which conservatives have put anti-gay marriage laws on the books in 31 states since 1998."

Man who murdered four gay men to complain to the European court that "life tariff" of imprisonment violates his human rights.

National Tequila Day is coming up on Tuesday, are you ready?

HIV drug creator Antonin Holy dies: "Holy died on Monday – the day U.S. health regulators for the first time approved using Truvada, a drug that he helped develop, to prevent infection in people who face a high risk of contracting the virus that causes AIDS. Truvada includes Viread, a drug used to treat HIV, which Holy created with virologist Erik De Clercq. Holy, who won a number of prestigious awards including the European Union's Descartes Prize for science in 2001, also helped develop the drug Vestide, used for the treatment of retinitis in AIDS patients, and Hepsera to treat hepatitis B."