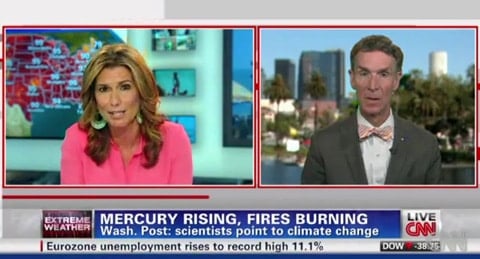 CNN anchor Carol Costello's interview of 'Bill Nye the Science Guy' is startlingly rude.
Costello challenged Nye last week about his knowledge of climate change.
"If you Google your name — 'Bill Nye' — you're 'the kooky guy who doesn't know what he's talking about'. I mean, you're not a climatologist. You want to defend yourself?"
Responds Nye: "Sure. I can read graphs."
Watch, AFTER THE JUMP…
Wonder what it says when you Google Carol Costello?