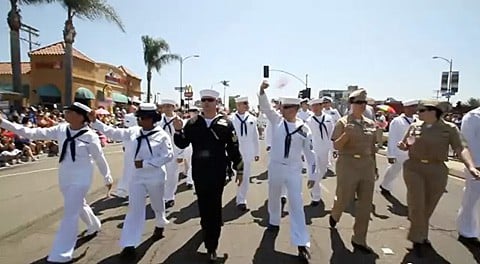 Two senior Republicans on the House and Senate Armed Services committees are incensed that the Pentagon granted a special one-time dispensation to troops allowing them to march in uniform in the San Diego Gay Pride Parade, The Hill reports:

Said Rep. Randy Forbes (R-VA) in a statement:
I am calling on the DoD to halt these dangerous exceptions to policy for political purposes. This decision was an outrageous and blatantly political determination issued solely to advance this Administration's social agenda. Sadly, this is yet another violation in what has become a pattern of this Administration's assault on the longstanding history of the Department of Defense as a nonpolitical organization.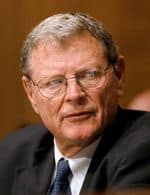 Rep. James Inhofe (R-OK) is also incensed and wrote a letter to Defense Secretary Leon Panetta:
"If the Navy can punish a chaplain for participating in a pro-life event or a Marine participating in a political rally, it stands to reason that DOD should maintain the same standard and preclude service members in uniform from marching in a gay-pride parade. I respectfully request a detailed explanation of the rationale you used to grant this 'one-time waiver' of DOD policy, who requested the waiver, why this waiver was considered justified over other requests, and whether you are considering other exceptions to current policy."
Watch troops discuss what marching in uniform meant to them HERE.