Those of you in NYC looking to get engaged in the chicken sandwich culture wars may want to stop into Schnipper's Quality Kitchen on 8th Avenue in midtown or East 23rd street during August.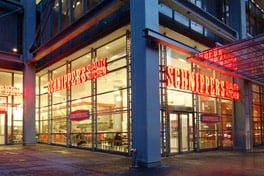 Eater NY reports:
Throughout the month of August, the restaurant will donate $1 from every chicken filet sandwich to Marriage Equality USA, a non-profit that works to secure legally recognized civil marriages. Those chicken patties are fried to order, and they're damn tasty. Owner Andrew Schnipper notes: "A truly good Chicken Filet Sandwich would always be in favor of Marriage Equality."
If you're looking for an alternative form of protest, GLAAD has a list going.