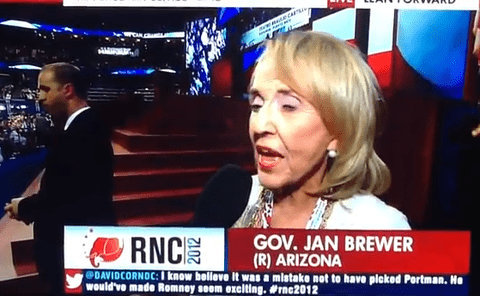 Surely Tea Party maven and Arizona Gov. Jan Brewer didn't mean to endorse President Obama last night, right?
"I know that if President Obama is elected in November, which I hope that he is, that he will be able to come together with all of us and come up with a solution and I believe he will secure our borders and therefore we can resolve all those other issues, it's a simple matter," the clearly confused Republican said.
Watch Brewer make a huge flub AFTER THE JUMP.