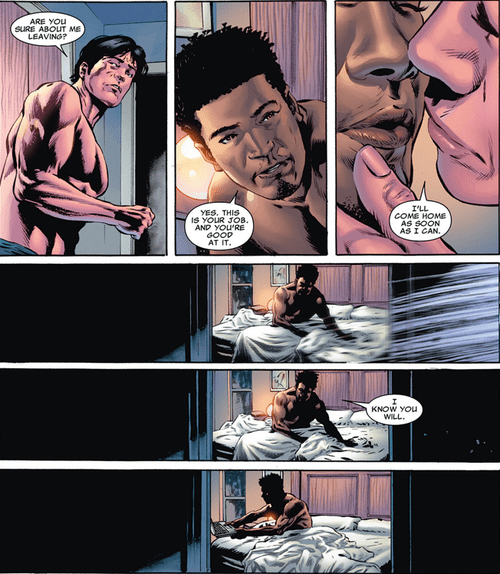 The latest issue of Marvel's Astonishing X-Men came out last week and recently wedded couple Northstar and Kyle Jinadu do not appear to be experiencing marital bliss because Northstar is constantly trying to save the world. That can put a strain on things.
The men only married a few issues back, but it seems the series' writers may be plotting a breakup — or at least an emotional test — over the next few months. Movies don't typically show meaningless scenes and neither do comic books and Kyle hopping on his computer the moment Northstar seems like some "ManHunt" foreshadowing or something.
Pop the image out for a closer look at Northstar and Kyle's latest scene.