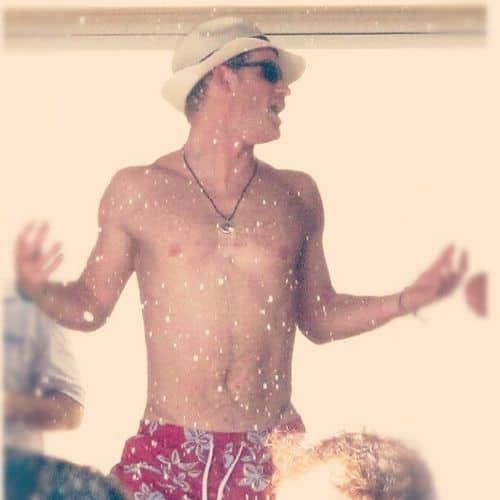 Prince Harry's wild weekend in Vegas continues to make ripples.
People reports:
Prince Harry has been lying low ever since nude photos, taken during his weekend of debauchery in Las Vegas, hit the Internet last week.  But according to the Palace, the Party Prince, 27, has nothing to be ashamed of.
"He didn't do anything unlawful," a Palace source tells PEOPLE in this week's cover story. "What he did was entirely his own business."
Meanwhile, additional reports are surfacing:
A U.S. website on Tuesday reported that cocaine was present in Prince Harry's Wynn Las Vegas suite and that a video is being shopped of the widening royal-gone-wild scandal. The Radaronline.com report comes two days after a source was quoted in this column as saying "something pretty gigantic" was about to emerge in the aftermath of Prince Harry's naked "strip billiards" photos 11 days ago.