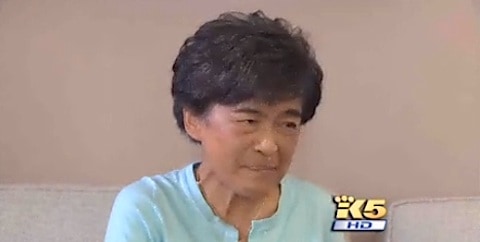 Cheryl Chow, a former Seattle City Councilwoman who KING5 calls "one of the most respected Asian-American leaders in Western Washington," has come out of the closet in a gesture she knows will be one of her last, but that she hopes will save lives:
"Parents and kids, don't be afraid of saying that you're gay. I was afraid for over 60 years and those 60 years were wasted," she said.
Chow, 66, says she feared the reaction of the Chinese community and her mother, restaurateur and King County Councilmember, Ruby Chow, whom she wanted to please. She said her mother, in fact, was one of the first owners in town to welcome gay organizations to her restaurant.
"However, that didn't mean that she wanted me to be gay," said Chow…
"…If I can save one child from feeling bad or even committing suicide because they felt terrible because they were gay, then I would have succeeded in my last crusade."
Watch, AFTER THE JUMP…
Video may take a few seconds to load…