Eight new leaders have been added to the list of those speaking at this year's Democratic National Convention in Charlotte, CNN reports: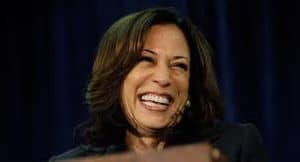 Added Monday were Chicago Mayor Rahm Emanuel, who served as President Barack Obama's chief of staff for the first two years of his presidency; Sen. John Kerry of Massachusetts, who won the 2004 Democratic presidential nomination; Maryland Gov. Martin O'Malley, chair of the Democratic Governors Association, and former Virginia Gov. Tim Kaine, who acted as the chairman of the Democratic National Committee and is running for U.S. Senate.
Also on the list: Massachusetts Gov. Deval Patrick, former Ohio Gov. Ted Strickland, California Attorney General Kamala D. Harris, and Colorado Gov. John Hickenlooper.
As I noted earlier, San Antonio Mayor Julian Castro is slated to deliver the keynote address, and former President Bill Clinton is set to enter Obama's name into nomination.
The convention convenes in two weeks.