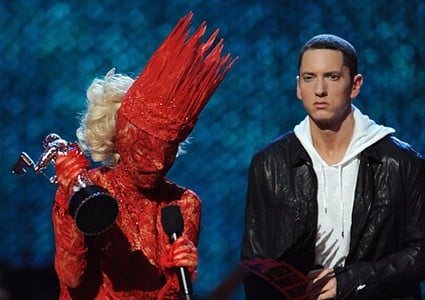 Lyrically homophobic rapper meets anti-bullying and LGBT rights champion. Let the hype begin:
Yeah, I got this crazy record with Gaga and Kendrick for the upcoming LP", Eminem told MTV Rapfix early Saturday morning. "Its called "Street Lights", and its just a real upbeat record."
When asked if the collaboration would be be released as a single, Em said, "Definitely. We don't have a release date yet, but it'll be after Slaughterhouse's album."
UPDATE: Story likely a fake.