Danish Prime Minister denies her husband is gay. "I have to be honest and say that it was really difficult for our family, particularly for our children, to have to contend with this kind of rumour. Therefore we felt the need as a family to say that just because a claim is repeated often, it doesn't make it true."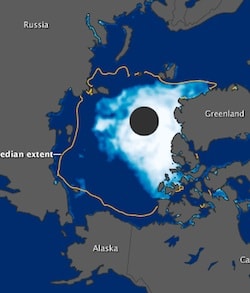 Arctic sea ice reaches lowest extent ever recorded: "It's a little surprising to see the 2012 Arctic sea ice extent in August dip below the record low 2007 sea ice extent in September. It's likely we are going to surpass the record decline by a fair amount this year by the time all is said and done."

A video of Prince Harry's Vegas exploits?

Soldiers disrobe in support of Harry.

Frank Ocean to open SNL's season?

Washington marriage equality PAC reserves $5 million in TV ads: "Washington United for Marriage, the PAC attempting to pass a same-sex marriage law, has reserved $5 million in television commercials ramping up to the November 6 general election, says campaign director Zach Silk. They will begin airing after Labor Day, targeting swing voters that include suburban mothers and even conservative men who have libertarian views about domestic relationships."

Former Calvin Klein boytoy Nick gruber spotted making out with nephew of mobster.

Ezra Miller in Paper magazine.

NYT ombudsman says paper is biased on marriage equality: "As a result, developments like the Occupy movement and gay marriage [sic] seem almost to erupt in The Times, overloved and undermanaged, more like causes than news subjects."

GetEqual protesters join poorly attended RNC demonstration.

San Francisco argues over fate of The Eagle: "Gay activists, including the entire Harvey Milk LGBT Democratic Club, made their opposition to the deal known. They want the city to name the old Eagle space a historic landmark and for it to return to its previous use as a gay gathering spot."

Vitamin B3 may help in fight against MRSA: "US experts found B3, also known as nicotinamide, boosts the ability of immune cells to kill Staphylococcus bacteria. B3 increases the numbers and efficacy of neutrophils, white blood cells that can kill and eat harmful bugs."

PHOTOS: Jake Gyllenhaal brings his bushy beard to David Letterman.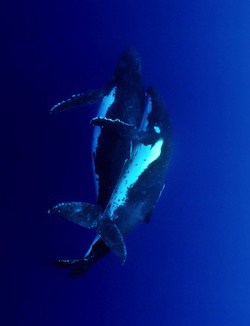 Humpback humping photo wins prize.

Reuters: Newly-married gay couples face tax landmines. "Taxes for same-sex couples are far more complex than those for heterosexual couples because the 1996 Defense of Marriage Act (DOMA) prohibits same-sex marriages from being recognized at the federal level, while state-level tax rules vary greatly."

Grindr blamed for Syphilis outbreak in New Zealand.

Gay man, supporters fight deportation to Mexico: "Hugo Gallardo Petatan, 24, is a 24-year-old illegal immigrant from Mexico, arrested after a night of drunken partying in Ann Arbor in October. He's been in I.C.E. custody since then, pending deportation. In Hunter's eyes, Petatan is a gay man facing scorn and possibly physical violence if he's forced to return to his native Guerrero, in a remote area of southern Mexico. "