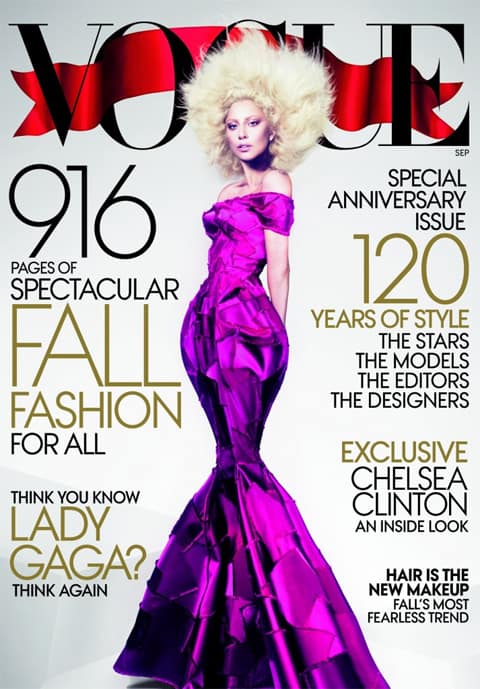 YEsterday, shortly after tweeting the new September Issue of Vogue, on which she's featured, Lady Gaga asked her Twitter followers:
Who else sees me channeling @RuPaul on the COVER of VOGUE. If only I was as fierce as you bitch. I did try to come for you with that weave.
RuPaul responded:
Cover Girl @ladygaga U Betta Werkle, Bitch!
Social media was quick to respond, concocting a RuPaul mock up of the cover which quickly spread on Facebook.
Check it out, AFTER THE JUMP…