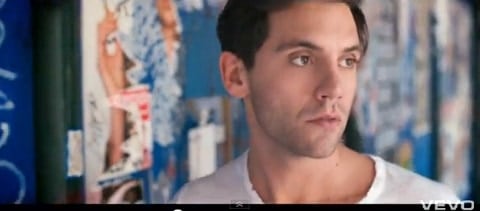 Mika released the video for his new track "Celebrate" today, which features a short rap by Pharrell.
Earlier this month, Mika told Instinct magazine that he's gay. He had previously said he was bi.
"If you ask me am I gay, I say yeah. Are these songs about my relationship with a man? I say yeah. And it's only through my music that I've found the strength to come to terms with my sexuality beyond the context of just my lyrics. This is my real life."
The "Celebrate" video, though upbeat and on the topic of moving on, is a decidedly straight affair.
Watch, AFTER THE JUMP…