Plaintiffs in Connecitcut DOMA case petition Supreme court seeking review.

HIV, stigma, and hooking up online: Gawker's Rich Juzwiak explores the topic.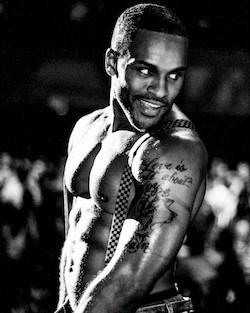 Photographer Kevin Tachman goes to GMHC's 22nd annual Latex Ball.

VIDEO: Al Roker has a mechanical breakdown.

Texas LGBT leader takes his own life: "Tom Anable helped found Fairness Fort Worth, an organization aimed at improving attitudes and awareness about lesbian, gay, bisexual and transgender people in the city and, as it turned out, beyond. Fairness Fort Worth has thrived, and awareness toward LGBT concerns has improved, thanks in large part to Anable, its president since June 2010. Anable, 59, was found dead Saturday at Dutch Branch Park at Benbrook Lake. Benbrook police said he apparently died of a self-inflicted gunshot wound."

Rhinos set to vanish if the world does nothing.

Lady Gaga collaborating with Azealia Banks? "It all started early Tuesday (August 21), when Banks began dropping hints on her Twitter account with a mysterious message that read simply, 'When Mother Monster calls …' That was followed less than an hour later by a second tweet that promised, 'Sh– is about to get very f—ing real.'"

Alex Pettyfer looking amazing on the set of The Butler.

OFFICIAL: Sam Claflin to play Finnick Odair in Hunger Games sequel.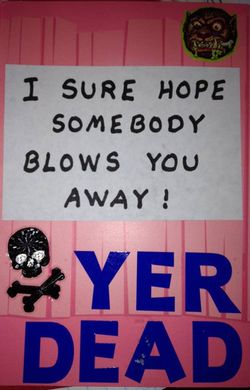 Man admits sending threatening letters to Family Institute of Connecticut.

Beth Ditto's memoir Coal to Diamonds coming this October: "The memoir tells the story of Ditto, from her childhood growing up in rural Arkansas as a "sexually confused choir nerd with a great voice…eighties perm and Kool Aide dye job" to her time spent in Olympia, Washington during the late 1990′s punk scene, where the awesome soul/funk/disco/punk/gospel/rock band, Gossip, was formed."

Why the gays hate their bodies?

STUDY: 1 in 5 high schoolers drunk or stoned in the classroom.

The Big Bang was a phase change, say theorists: "The Big Bang is traditionally envisioned as the moment when an infinitely dense bundle of energy suddenly burst outward, expanding in three spatial directions and gradually cooling down as it did so. Now, a team of physicists says the Big Bang should be modeled as a phase change: the moment when an amorphous, formless universe analogous to liquid water cooled and suddenly crystallized to form four-dimensional space-time, analogous to ice."

Diana Nyad blames failed Florida to Cuba swim on the jellyfish.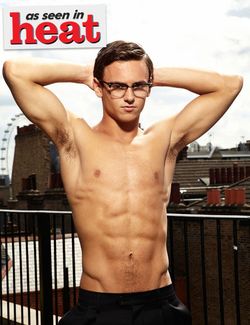 Tom Daley is a hot dork for Heat. ""When I finish diving I will become a fitness freak. It's hard because if you are an athlete and you stop, you'll put on weight so easily so it's important for me that I keep it going."

NBC News/Wall Street Journal: Romney polling at 0% among African-American voters.

James Franco 'remakes' William Friedkin's Cruising.

Minnesota State Senator Dan Hall (R) assumes being anti-gay is patriotic. "Why is it you never see an American flag where you see a Vote No for the Mn #Marriage Amendment sign?"

Barry Diller sues over BarryDriller.com: "Diller filed the lawsuit on Tuesday in California federal court, saying he is one of the most well known business leaders in the United States and takes credit for being involved with Aereo, the startup that successfully fought a preliminary injunction that the broadcasters had sought. Now the IAC chairman says that David is using his name and personality to prop up a competitor."