The Advocate celebrates 45 years.

NYT: New frontiers of extremism for the GOP.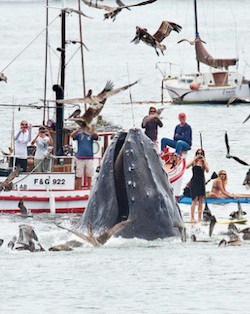 Too close for comfort?

Lady Gaga dyes her hair 'Louis Vuitton brown'.

Christopher Ciccone on reality: "The thing that concerns me is the legitimacy factor … Madonna will always be my sister. At some point, though, I would like to be able to pick up [a news story] that says, 'Christopher Ciccone, footwear designer,' instead of 'Madonna's brother designs footwear.'"

University of Maryland students want Chick-fil-A off campus: "Allowing such a bigoted and hateful organization to continue to operate in the [Stamp Student Union] runs counter to the spirit of equality that the University claims to champion."

Pennsylvania's Peace Advocacy Network plans demonstrations against "ex-gay" therapists: "In recent times, PAN has become aware of two therapists, Peter Kleponis and Richard Fitzgibbons, who operate a counseling clinic, the Institute for Marital Healing, in West Conshohocken that offers "conversion" therapies for LGBTQ individuals."

Ricky Martin takes the kids out for pizza.

Barack and Michelle Obama make joint appearance in Davenport, Iowa. Are in love.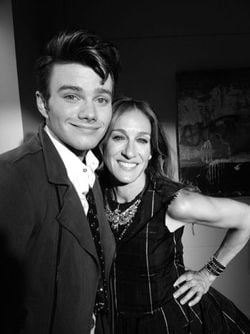 First look: Sarah Jessica Parker on the set of Glee.

Michael J Fox returning to TV in new sitcom: "It's a project whose success or failure could very well prove to be a defining factor in his ultimate success or failure in reshaping NBC's primetime fortunes."

Blake Griffin shows off his basketball body.

Police raid offices of gay rights group GALZ in Zimbabwe: "According to a status update on Facebook, more than twenty police officers arrived in two trucks. This appears to be part of a larger crackdown on the LGBT advocacy group."

Missouri lesbian's attackers certified to stand trial: "On July 24, Ayers allegedly saw Terry sitting near a window of her home and called out that she was going across the street to get her brother and then return to 'beat her ass.' Later that day Ayers allegedly walked up to the front door of Terry's home, grabbed Terry and pulled her outside onto the porch. Police say the teen then began punching Terry, who did not return blows. Other juveniles joined in on the attack, laughing as they struck Terry according to one media account."

In the American West, lack of water leaves mined land scarred forever.

Augusta National Golf Club admits first female members: "former Secretary of State Condoleezza Rice and South Carolina businesswoman Darla Moore."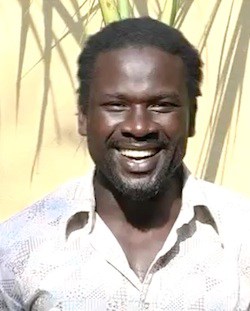 Play about gay man staged in Uganda. "The play, titled 'The River and the Mountain,' premiered last Friday at a little-known theater in the capital, Kampala, amid fears the police would raid the venue and stop production." Video promo.

First-person: One night out with Grindr.

James McAvoy does some heavy lifting.

T-Mobile donates $25K to Washington Marriage Equality. "T-Mobile has a long-standing focus on creating an inclusive workplace environment for our employees," T-Mobile interim CEO Jim Alling said. "Our support of this issue is a reflection of our culture, how we do business, and our belief in the fair and equitable treatment of all employees."

NASA's Curiosity Rover extends its robot arm.

New Zealand Minister of Justice comes out for marriage equality: "It's a major turnaround for Collins, who voted against the Civil Union legislation and the accompanying Relationships (Statutory References) Act, and questioned whether gay unions were a human rights issue at all. During the 2003 Care of Children Act debate, she stated: 'Accepting the diversity of New Zealand families does not mean advocacy for same-sex parenting situations. And it certainly does not mean a same-sex partner should have the same rights as a father.'"