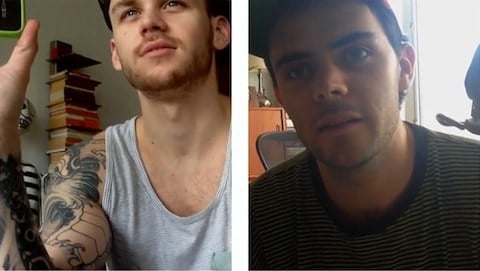 The filmmakers behind the film Were the World Mine are delving into the world of fantasy and obsession once again with a new project they're hoping to fund via Kickstarter, called The Go Doc Project, about two men who have never met:
THE GO DOC PROJECT is a feature film – conceived as a hybrid of documentary & narrative forms – charting the evolution of a relationship between two young men. Our nearly no budget approach – minimal equipment & a crew of two – will give us ultimate freedom as we explore every aspect of the story & the relationship between the young men as it develops in front of us.
For three weeks in September and October, we'll follow the guys all over New York City with a camera – into cafes & bars, onto rooftops & dance floors & ultimately into their living rooms, kitchens, bathrooms & bedrooms. The excitement of not knowing exactly what we'll end up with is what it's all about. Following that, we'll shoot a series of interviews with them as well as with NYC nightlife luminaries.
Watch their trailer, AFTER THE JUMP…