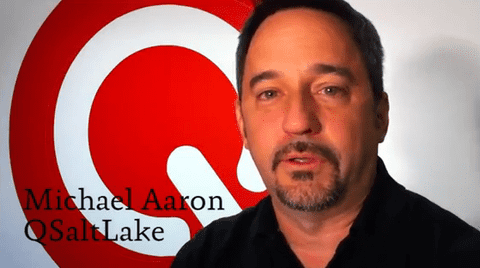 Michael Aaron, publisher of the debt-hampered QSaltLake, released this video this week asking readers who appreciate his magazine's indepth, professional reporting to help them raise the dough necessary to pay off $16,000 of a loan taken out when they started.
From the video's description:
QSaltLake was launched in 2004 during the anti-gay marriage Amendment 3 campaign with the publisher's savings and a $55,000 home equity loan against his house. In August of last year, we plead to the community that decreasing ad revenues put us in a financial crisis.

Through frugal living, many overhead cost reductions and increased focus on generating revenue, we have made it these 10 hard months. We recently found out the home equity loan is due and payable in September. Our balance is at $40,000.

We need your help to stay alive and continue our work as the voice for Utah's gay, lesbian, bisexual, transgender and ally community.
They have this weekend to gather all the dollars and cents possible.
AFTER THE JUMP, Aaron pleads his persuasive case and asks those willing to help to visit Save QSaltLake and make a donation. Watch Aaron's request AFTER THE JUMP.