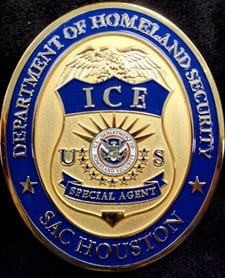 The Department of Homeland Security reiterated today that it will go easy on binational same-sex couples when reviewing immigration cases.
The Obama administration announced last year that such couples, barred from  federal recognition thanks to DOMA, would be given a pass as the immigration officials focused on more high priority cases. But no specific regulations were ever spelled out, and Democrats including House Minority Leader Nancy Pelosi this week asked the administration to make their intentions more clear.
While there are still little specifics, Homeland Security Deputy Press Secretary Peter Boogaard told BuzzFeed, "DHS looks at the totality of the circumstances presented in individual cases, including whether an individual has close family ties to the United States as demonstrated by his or her same-sex marriage or other longstanding relationship to a United States citizen."
Still, the Department will not start issuing green cards to the foreign half of a binational couple until DOMA is officially repealed, said Boogaard.