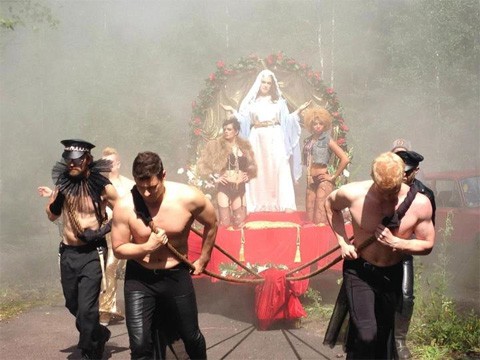 Director Elias Koskimies sends us his short musical film "I've Only Just Begun" which he put together with more than 60 people who volunteered their time. The clip is set somewhere just outside of St. Petersburg, and is a stunning visual statement about LGBT discrimination, individuality, and gays fighting back against those who oppress them.
Check it out, AFTER THE JUMP…
St. Petersburg, as you may know, recently passed a ban on "gay propaganda" which bars (and imposes fines for) gay groups, gay books and periodicals, LGBT Pride events, and other "promotion" of homosexuality. It's being considered in Moscow, and nationally in Russia.
Related…
Madonna In STP: 'Show Your Love And Appreciation To The Gay Community' – VIDEO [tlrd]