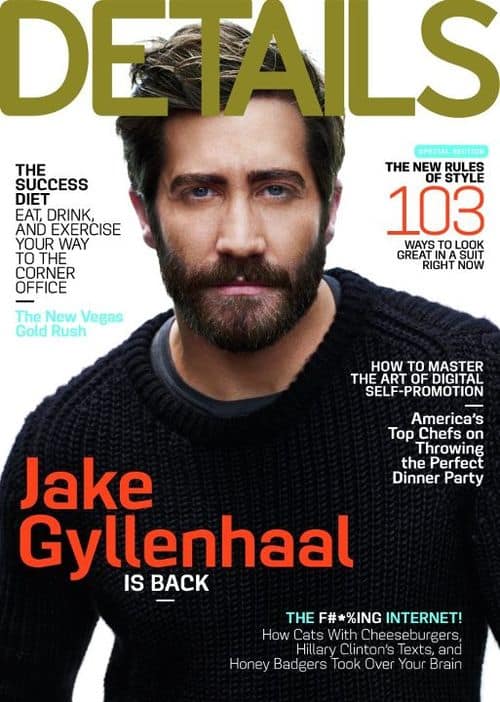 Jake Gyllenhaal gets a nice puffy piece in next month's Details magazine in which he talks about his forthcoming films End of Watch and An Enemy, which he's shooting in Toronto.
Though Brokeback is a distant memory, Anne Hathaway does offer up a teeny memory of working with him on it:
Gyllenhaal's way of keeping it fresh can befuddle costars on occasion. The far more common result, however, becomes clear in watching his catalog. For over a decade, actors have been doing some of their best work opposite him—Mark Ruffalo, Jennifer Aniston, Tobey Maguire, Heath Ledger. "It's no accident. Jake takes it all very seriously but also has a very light touch," explains Anne Hathaway, his costar in Love and Other Drugs and Brokeback Mountain. "On Brokeback, my final scene was on the phone with Heath, who was in Venice for Casanova. Jake offered to read Heath's lines. On the last take, he changed the line, ever so slightly. That kicked off something in me, and lo and behold, that's the take in the film."
Watch a behind the scenes of the cover shoot, AFTER THE JUMP…