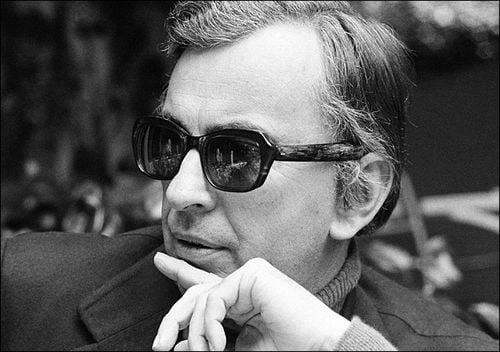 Gore Vidal — gifted author, playwright, critic, and political commentator, as well as a self-determined enigma — died at his home in the Hollywood Hills on Tuesday, of complications from pneumonia. He was 86.
Mr. Vidal was, at the end of his life, an Augustan figure who believed himself to be the last of a breed, and he was probably right. Few American writers have been more versatile or gotten more mileage from their talent. He published some 25 novels, two memoirs and several volumes of stylish, magisterial essays. He also wrote plays, television dramas and screenplays. For a while he was even a contract writer at MGM. And he could always be counted on for a spur-of-the-moment aphorism, putdown or sharply worded critique of American foreign policy.
Perhaps more than any other American writer except Norman Mailer or Truman Capote, Mr. Vidal took great pleasure in being a public figure.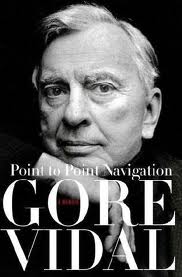 The L.A. Times, which adds, at the end of two full pages of accomplishments:
"I am at heart a propagandist, a tremendous hater, a tiresome nag, complacently positive that there is no human problem which could not be solved if people would simply do as I advise," he said in "Gore Vidal: A Biography" (1999) by Fred Kaplan.
Despite his crushing forthrightness on many topics, Vidal preferred ambiguity in the personal realm.
Vidal, who was never married and had no children, wrote in his memoirs about sexual contacts with men, including Kerouac, the Beat poet and writer. But, to the dismay of gay activists, Vidal rejected efforts to put him in any sexual category. He was famous for proclaiming that "there are not homosexual people, only homosexual acts."
His companion of 53 years was Howard Auster, whom he met in New York in the 1950s when Auster was a singer trying to get a job in advertising. Vidal described their relationship as platonic and said "no sex" was the reason for its longevity.
He wrote movingly of Auster's 2003 death from cancer in "Point to Point Navigation" (2006), the sequel to his first memoir, "Palimpsest" (1995). Auster was buried in Rock Creek Cemetery in Washington, "as I shall be in due course," Vidal wrote, "when I take time off from my busy schedule."
A tribute from Al Jazeera, AFTER THE JUMP…