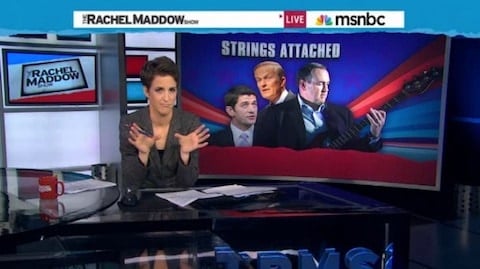 Rachel Maddow covers Akin, Ryan, and the Republican Party on rape and abortion:
"But think about the big picture here for a second. Between those two guys, between Akin and Ryan. Which one is worse? Saying you want to force a woman who has just conceived against her will to also give birth against her will by order of the government?
Or – telling yourself a fake science fairy tale so you can pretend those women don't exist, and you would never want the kind of government that would do something so barbaric to a woman for nine months after the barbarism that was done to her in the incident of rape. Which is worse? The person with the fairy tale or the person without one? Because they both want the same policy either way. It's just that in the newfangled Republican Mike Huckabee way of justifying it, they drop the fake science fairy tale. They don't bother trying to make it seem less barbaric."
Watch, AFTER THE JUMP…
Visit NBCNews.com for breaking news, world news, and news about the economy