Every Instagram photo being uploaded in New York City, right now.

Hundreds march to support gay beating victim in Edmonton, Alberta.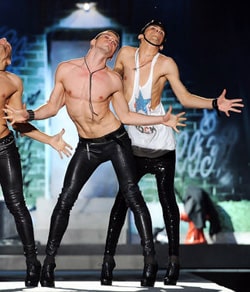 NYT profiles Kazaky.

Ryan Lochte denies comments by his mother that he only has time for 'one night stands'.

Hundreds march for LGBT rights in Nepal: "Dressed in colorful clothes, laden with beads and other jewelry, they danced to Bollywood music played over loudspeakers as they marched for about 3 kilometres (2 miles) though the centre of Pokhara, a resort town 200 kilometres (125 miles) west of the capital, Kathmandu."

August 7: National Starbucks Appreciation Day.

Navigators USA, a Boy Scouts alternative?

NYC City Council candidate Corey Johnson rolls out list of 500 supporters. "The race to replace Ms. Quinn is likely to be a tight one, with Yetta Kurland, who ran against Ms. Quinn in 2009 and grabbed 31 percent of the vote gearing up to mount another run.  Brad Hoylman, a community president and lawyer with the Partnership for New York City, recently dropped out of the race to run for the State Senate in a seat being vacated by Tom Duane."

LISTEN: Mariah Carey's "Triumphant". And a better remix.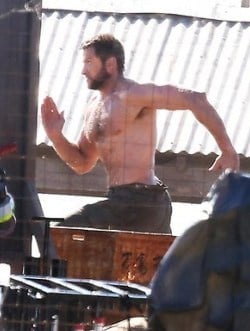 New photos of Hugh Jackman in Wolverine.

The kids of the Furnish-Johns and the Burtka-Harrises have an oceanic playdate.

VIDEO: Adorable nerds cover "Call Me Maybe".

NASA Scientist: Man on Mars not a far-fetched idea. "If we had the motive, if it was important enough I would say within 10 years we could be there."

Petition: Give Sally Ride's partner death benefits.

Chick-fil-A Appreciation Day' caused a Jacksonville City Councilman to break his 35 years of vegetarianism. "It means that much to me to make a statement. Mr. Cathy is a good man. I want to honor him and his stand."

GLAD attacks GOP DOMA filing with Supreme Court: "GLAD filed the brief in the Supreme Court telling the court that the House Republican leaders 'failed below to offer any legitimate argument why the federal government has any policy interest in equalizing the federal legal status of all same-sex couples irrespective of their actual marital status.' Responding to the House Republican leaders' filing in June on behalf of the Bipartisan Legal Advisory Group (BLAG) — which Republicans control 3-2 — GLAD lawyers wrote today that 'the arguments for a grant of review in this case are strong' — but also noting that "the Court should not be swayed by the arguments on the merits that BLAG chose to present in its petition."

A beautiful cover of "Every Teardrop is a Waterfall" by Emeli Sandé.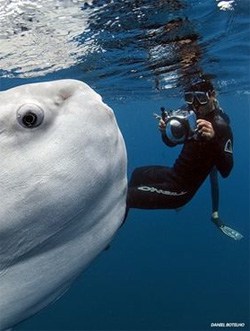 Face-to-face with a Mola.

Last month I wrote about a horrific attack on Michael Joel Hall and his partner, Michael Roike, a gay couple in D.C. Police have issued a call for witnesses to come forward: "Preliminary investigation has revealed that there were witnesses to the assault," according to a police statement.

The U.S. Women's Gymnastics Team vs Mean Girls.

New Jersey man barred from partner's bedside after kissing his partner: "Everything went okay, until a nurse who knew I was [name redacted]'s boyfriend referred to me as his 'friend.' He corrected her and said that I was his partner. She replied with, 'Oh your partner in crime?' I said, 'No, I'm his boyfriend, thank you.' She then sighed and said 'Oh… .' She rolled her eyes, and gave me a thumbs up and walked away."

Illinois activist group The Civil Rights Agenda files human rights complaint against Chick-fil-A: "Among other things, the complaints allege that Chick-fil-A's 'intolerant corporate culture" violates Illinois law, specifically Section 5-102(B) of the Human Rights Act, which prohibits a "public accommodation" from making protected classes "unwelcome, objectionable or unacceptable.'"