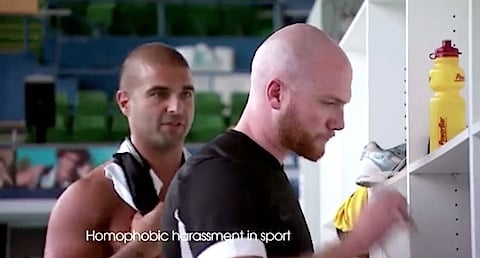 A 'No to Homophobia' campaign will begin airing on Australian television this week meant to stamp out homophobic and transphobic  harassment in sport and the workplace, and has the endorsement of the Australian Football League.
No to Homophobia is an independent body supported by organisations including the Victorian Equal Opportunity and Human Rights Commission and the Victorian Gay and Lesbian Rights Lobby.
The AFL has signed as a major backer, along with the State Government, mental health advocates and the police force.
The campaign will be launched today by Health Minister David Davis.
Watch the ads, AFTER THE JUMP…