Voters should be disgusted by what's happening in Pennsylvania.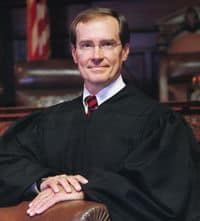 Commonwealth Court Judge Robert Simpson said he wouldn't grant an injunction that would have halted the law requiring each voter to show a valid photo ID. Opponents are expected to file an appeal within a day or two to the state Supreme Court as the Nov. 6 presidential election looms.
The Republican-penned law – which passed over the objections of Democrats – has ignited a furious debate over voting rights as Pennsylvania is poised to play a key role in deciding the presidential contest in November. Opponents had asked Simpson to block the law from taking effect in this year's election as part of a wider challenge to its constitutionality.
Republicans defend the law as necessary to protect the integrity of the election. But Democrats say the law will make it harder for the elderly, minorities, the poor and college students to vote, as part of a partisan scheme to help the Republican challenger, Mitt Romney, beat Democratic Obama.
The decision is expected to be appealed:
"We're not done, it's not over," said Witold J. Walczak, an American Civil Liberties Union lawyer who helped argue the case for the plaintiffs. "It's why they make appeals courts."