The mindset of the class of 2016.

Mixner: The fierce urgency of now.

Romney campaign denies paying Journey $500K to play campaign event.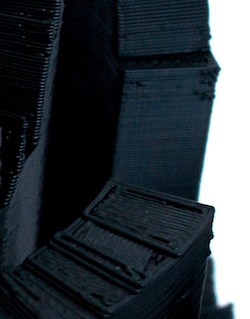 What would Antony and the Johnsons' song "Another World" look like as a sculpture?

Snooki is officially somebody's mother.

NYC's meatpacking district is finally finished packing meat: "Weischel Beef has moved out of the place of business where it has been for the past 45 years. Now that their lease at 525 Washington Street has run out and building owners TF Cornerstone want to convert the space into another high end retail spot, it's official: the Meatpacking district is over as far as meat is concerned."

Barry Diller's IAC to acquire About.com for $300 million.

Is Naomi Watts a convincing Princess Diana?

Don't miss this moving NYT profile on Tyler Clementi's parents: "…their son's suicide has also forced changes, and new honesty, upon them. They have left the church that made Ms. Clementi so resistant to her son's declaration. Their middle son, James, acknowledged what the family had long suspected and said that he, too, was gay. The family is devoting itself to a foundation promoting acceptance with the hope of preventing the suicides of gay teenagers. Most of all, Ms. Clementi has had to grapple with her own role in Tyler's death. 'People talk about coming out of the closet — it's parents coming out of the closet, too,' she said. 'I wasn't really ready for that.'"

Kevin Zegers goes shirtless on the set of his new film Mortal Instruments.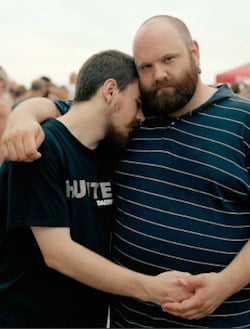 NYT: Alan Charlesworth's visual look at Bear culture.

AP: Cities in America's heartland debate new gay rights measures. "Across the heartland, from regional economic hubs in southwest Missouri such as Springfield to the Kansas plains and Nebraska college towns, the battle for gay rights is playing out in city halls and town squares, often with opponents of expanded nondiscrimination laws trying to reverse decisions by government officials."

NOM exploits Family Research Council shooting in new fundraising email riddled with suggestions of LGBT-led violence.

California man killed by Grizzly Bear after photographing it in Denali National Park.

Vermont's Wildflower Inn settles discrimination lawsuit with lesbian couple: "The American Civil Liberties Union said Thursday the Wildflower Inn in Lyndonville agreed to pay a $10,000 civil penalty to the Vermont Human Rights Commission and to place $20,000 in a charitable trust. Under the settlement, the inn also agreed it would no longer host weddings and their receptions. The innkeepers' lawyer, Jim Campbell, said they had decided previously to end that part of their business."

Male model fix: Jivago Santinni.


Leonardo DiCaprio returns to the 80's in new Martin Scorsese flick.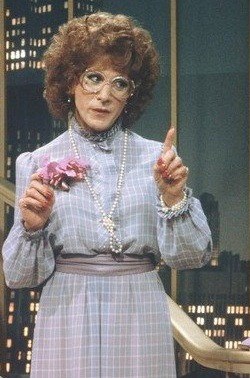 Sony adapting Tootsie for Broadway.

Jane Lynch's wife Lara Embry blasts ex-gay "conversion therapy": "As a society, we need to step up and help protect these families from being harmed by therapists who claim to be experts, but are really just peddling hate."

Straight couple celebrates first wedding dance by opening floor to gay and lesbian couples not allowed the right to marry.

Donald Trump continues birther crusade in Florida: "Let's just say this there's a huge group of people that are not believers in what [Obama] did, what he said and where he came from. We'll see what happens. Well see what happens over the coming weeks and months."

Louisiana lawmaker pressures university to drop LGBT courses: "I want our young people prepared for workforce and the LGBT minor does not assist them toward that goal," Landry said in a letter to the university's president, Joseph Savoie. "Our neighbors and students should trust that the education dollars they spent at University of Louisiana at Lafayette will be used to further their careers, not a political agenda."

Insurgents behead 17 civilians at dance party in Afghanistan: "he victims were part of a large group that had gathered late Sunday in Helmand province's Musa Qala district for a celebration involving music and dancing, said district government chief Neyamatullah Khan. He said the Taliban slaughtered them to show their disapproval of the event. All of the bodies were decapitated but it was not clear if they had been shot first, said provincial government spokesman Daoud Ahmadi."