The shooter who left six people dead at a Sikh Temple in Wisconsin over the weekend has been identified as Wade Michael Page, a white supremacist who was given a "less-than-honorable discharge" from the military in 1998, USA Today reports: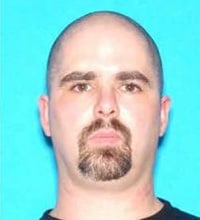 The Southern Poverty Law Center, a group that has studied hate crimes for decades, says on its website that Page was a frustrated neo-Nazi who had been the leader of a racist white-power band known as End Apathy.
Heidi Beirich, director of the center's intelligence project, tells the Milwaukee Journal Sentinel that her group had been tracking Page since 2000, when he tried to purchase goods from the National Alliance, a well-known hate group.
Beirich says there was "no question" Page was an ardent follower and believer in the white supremacist movement. She said her center had evidence that he attended "hate events" around the country.
"He was involved in the scene," she said.
Page was killed in a shootout with police.