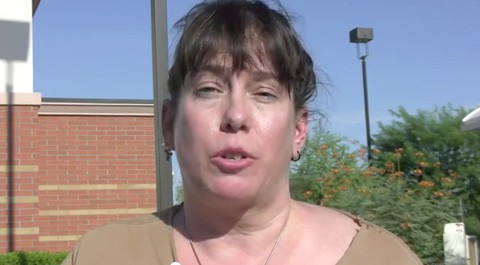 Truth Wins Out writes
In 1980, at the age of 16, Jean Sipes went down to the local Chick-fil-A in Tallahassee, Florida and filled out a job application. After submitting it, the manager came out to interview her. He began by asking standard employment-related questions — but then he suddenly veered off on a peculiar and intrusive detour.
Staring intently at the 'Activities/Hobbies' section of the application, he said that he noticed Jean had left that portion blank. He then inquired whether she belonged to a local church.
Jean responded truthfully, telling him that she did not attend a church. The manager then asked if she belonged to any church-affiliated youth groups or organizations. Again, she told him that she did not. According to Jean, the manager judgmentally replied, "you seem like a nice young lady and you have experience, but I can't hire you because you are not affiliated with a church or church organization."
Says Sipes in the video: "It's not just a gay issue. It's an issue of anyone that doesn't fit in with their religious criteria."
Watch, AFTER THE JUMP…