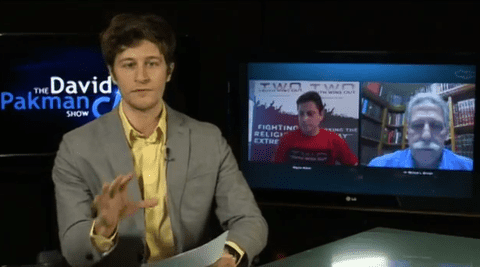 On his show today, progressive radio personality David Pakman hosted Wayne Besen and Michael Brown.
These men could not be more different: Besen heads up the pro-equality group Truth Wins Out and regularly appears on television to fight for gay rights. Brown, meanwhile, has authored books on how gay people are inferior and has allied himself with religious conservatives who preach fire and brimstone. The men, however, could almost agree on something: there's too much violent and militaristic language in the culture wars. They could not agree, however, on who's to blame.
Watch as the men face-off and Mr. Pakman plays referee, AFTER THE JUMP.