400 trees to be killed to parade Space Shuttle Endeavour through L.A.
Big Gay Ice Cream Truck/Shop founder Doug Quint signs cookbook deal.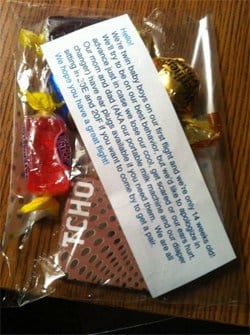 Smart parents of twins pass out bag on airline.
VIDEO: Good Morning America host Natalie Vargas demands to know what 'teabagging' is.
Bradley Manning's lawyer demands his sentence be cut: "Coombs argues that a stash of about 700 emails that have been disclosed to the defence reveal that military commanders in the brig completely ignored the professional advice of psychiatrists and other medical experts who had examined Manning and found him at no risk to himself and others. Instead, the commanders pressed ahead with harsh conditions that some critics, including the UN, define as torture."
Demonstrators attack Australian Prime Minister Julia Gillard's anti-gay stance at her arrival at Perth University. Gillard: "Our policy here (has been) absolutely clear: there's a conscience vote and there's a bill both before the house and the Senate.
Josh Peck, formerly of Drake and Josh, is definitely peckable.
Lady Gaga releases U.S. tour dates for Born This Way Ball.
A new Green Lantern has been born and he's an Arab-American from Dearborn, Michigan.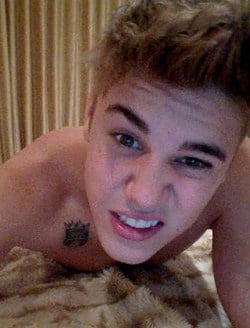 Justin Bieber adds more ink.
Rhode Island Gov. Lincoln Chafee (I) bullish on marriage equality's effect in swing states: "I think it is going to help," Chafee, who was a Republican while in the U.S. Senate, told The Hill Tuesday. "This is the next civil rights action."
Drunken Vegas revelers wear Prince Harry masks.
Gay marriage taking place on Broadway this weekend: "I hear that Broadway producer Jordan Roth (who's President of Jujamcyn Theaters) is marrying agent/producer Richie Jackson (who produces Nurse Jackie) this Saturday onstage at one of Jordan's Broadway theaters, with a huge after-party at Roseland."
Romney stands athwart as Democrats make gay history:
"There were many signs during the Republican convention that elements
within the party still want to very aggressively oppose gay-rights, and
that a Romney presidency would set back the cause substantially."
TRAILER: Jeremy Renner plays Hansel in Hansel & Gretel: Witchhunters. Seriously.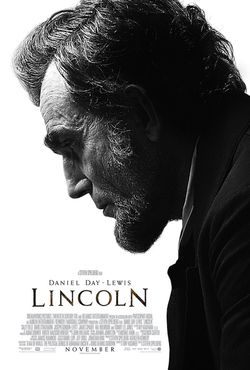 Google+ Hangout to premiere Spielberg's Lincoln trailer.
Christians intensify anti-gay campaign in Liberia: "Held under the, "No to Man Marrying Man, and No to Woman Marrying Woman" and led by Rev. Dr. Kortu K. Brown, campaign is aimed at affirming and cleaving to the traditional marriage union between a man and a woman as the only recognizable and legal definition of marriage in the country."
Michelle Obama: Yes we can.
Five more NFL players tell Outsports they would accept a gay player.

Teen Popstar! magazine tied to porn publisher.
The truth about Peter Thiel's massive Facebook sell-off? "According to one source familiar with Thiel's thinking, he is, like almost everyone who watches Facebook closely, worried about its ability to monetize on mobile, where most of its users are migrating and the company shows fewer ads at the moment. But this source also says that Thiel believes Facebook users are going to stick around in the long term because of Facebook's strong network effects.  In other words, he believes you won't quit using Facebook so long as it is where all your friends and family put their pictures, and they won't leave for the same reason. Other sources close to Thiel say the truth is that he isn't particularly bearish or bullish on Facebook."