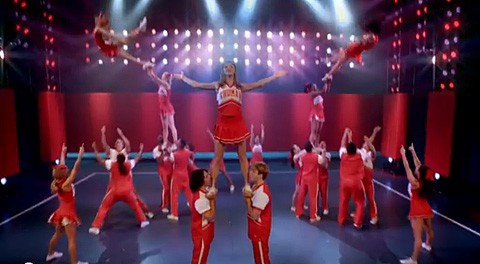 Hey, folks. This is just a personal recommendation (actually, pretty much a rave) from me. Over the weekend I was able to catch Bring It On on Broadway. I brought my mom and my 12-year-old niece, and I have to say I was blown away by the whole production. For many of the cast, this is a Broadway debut, and there is so much energy and talent here.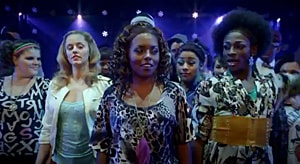 It's inspired by but not based directly on the film of the same name and is full of acrobatic cheerleading stunts and upbeat musical numbers but at its heart is a show about inclusion, diversity, and acceptance.
Jeff Whitty, a friend, wrote the libretto. You may know him as one of the Tony Award-winning comic geniuses behind Avenue Q. Also involved are Tony Winner Lin-Manuel Miranda (In the Heights) and Tom Kitt (Next to Normal). I can see each of their marks on it.
Go see it.
Watch a brief montage from the show, AFTER THE JUMP…