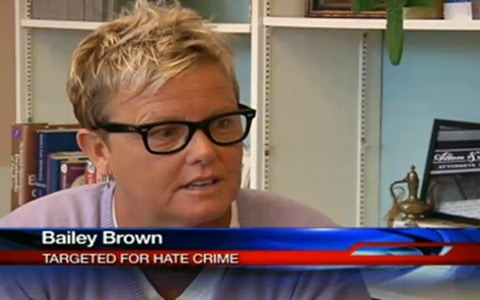 Bailey Brown, the athletic director at Mission Prep High School in San Luis Obispo, was advised to leave her home by police after aggressive anti-gay vandals first targeted her home and property and then (in what is suspected may be a related attack) areas of the school where she works, KSBY reports: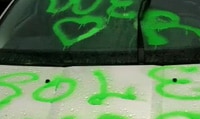 "My car in front of my home was vandalized with apparently an ice pick, green spray paint, all my tires were slashed, my car, the sides of my doors, my hood, my windshield."
Then, exactly one month later, a similar attack appeared at work. Four areas of the Mission Prep High School campus were graffitied with homophobic slurs.
"It took my knees out from underneath me," she said. "I really wasn't expecting something this drastic or violent."
Brown is speaking out in hopes of taking control of her life.
Watch, AFTER THE JUMP…