In an interview with radio host Michelangelo Signorile, outgoing Congressman Barney Frank, who will speak at the Democratic National Convention tonight, discussed the DNC, Mitt Romney, and denounced gay Republicans who accept that party's support with no rights.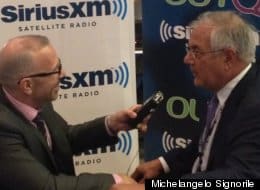 Said Frank:
"Frankly I've been appalled to see the Log Cabin club, in the face of this worse and worse record on public policy by Republicans on our issues. Mr. Cooper said, 'Well at least they're not saying bad things about us.' That's just extraordinary. Again, 30 years ago when we were emerging from the vice of prejudice, I understood that. But no, we shouldn't be accepting a kind of second class citizenship, [and saying], 'You can treat us badly as long you don't yell at us.' They're accepted on [the GOP's] terms. They're willing to be accepted with no rights — no right to marry, no right to serve in the military, no right to be protected against hate crimes, no right to be protected in employment. I'll be honest: For 20 years now I've heard how the Log Cabins are going to make Republicans better, but they've only gotten worse. I now understand why they call themselves Log Cabin: their role model is Uncle Tom."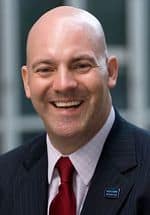 Log Cabin Republican Executive Director R. Clarke Cooper hit back at Frank in an email, calling the Congressman a "partisan hack" who is "unwilling to do" the "hardest work" for the LGBT rights movement:
"As far as Log Cabin Republicans are concerned, it's a badge of honor to be attacked by a partisan hack like Barney Frank. We understand that Barney has earned his protected place within the Democrat Party by being their attack dog on gay rights issues, demonizing Republicans and undermining efforts at bipartisanship that would actually improve LGBT Americans lives. We expect this kind of bile from Barney, especially when it plays into the Obama campaign's efforts to divide, distract and deceive the American people….Frank calls us 'Uncle Toms' and pretends that Log Cabin hasn't been on the front lines of the fight for equality. The truth is, by speaking conservative to conservative about gay rights, Log Cabin Republicans are doing some of the hardest work in the movement, work that liberals like Barney are unwilling to do and couldn't do if they tried."
The remainder of Cooper's lengthy statement, AFTER THE JUMP…
Adds Cooper:
"We never accepted the ban on open service – it was a federal court case brought by Log Cabin Republicans that declared the law unconstitutional, and our direct lobbying efforts in Capitol Hill that secured the necessary Republican votes for repeal. Barney Frank and President Obama didn't ask for Senator Susan Collins's leadership, and they never asked for Republican votes. Log Cabin did….Log Cabin fights every day for equal opportunity and nondiscrimination in the workplace – a victory that Democrats delayed by refusing to bring ENDA to a vote when they had the chance and by dismissing the support of conservatives like Congressman Paul Ryan. We had the needed Republican votes to pass ENDA. Barney Frank and his liberal allies chose not to, out of political calculation and cowardice.
 
"Finally, it is simply ridiculous to pretend that Log Cabin Republicans haven't spoken out about the freedom to marry. Between the full page pro-marriage equality ad we ran in the Tampa Tribune, the Young Conservatives for the Freedom to Marry brunch we hosted for Republican National Convention attendees, and our visible and vocal presence at the platform deliberations, our work at the Republican National Convention highlighted marriage as a priority, and our record on this issue is undeniable. Barney conveniently forgets that it was at a Log Cabin Republicans event where Congresswoman Ileana Ros-Lehtinen became the first Republican to cosponsor the repeal of DOMA, and that it was a promise made to the Log Cabin Republicans of New York that made possible the vote in a GOP-led state senate for marriage in the Empire State.
 
"It has not been the Republican National Committee trying to silence Log Cabin – our voice is indeed welcome within our party, and while we may not win every debate, we are secure in our place at the table. Gay liberals like Barney, however, are trying to silence us, calling us names and ganging up like schoolyard bullies. It doesn't matter. While Barney bashes his fellow LGBT Americans, we'll continue our work building a stronger, more inclusive GOP – and someday soon, we'll win, because inclusion always wins."
We'll be carrying a livestream of Barney Frank's speech tonight – and post the livestream when the DNC gavels in at 5 pm.