IAC Chairman Barry Diller and producer Scott Rudin have jumped into the E-book business, the NYT reports: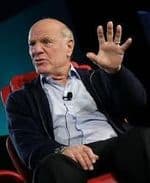 Mr. Rudin and Frances Coady, a longtime publishing executive, have formed a partnership with Mr. Diller in a new venture called Brightline. It will publish e-books and eventually physical books in a partnership with Atavist, a publisher based in Brooklyn with expertise in producing electronic books and articles.
The alliance creates a new competitor in the rapidly changing digital book market, one that is dominated by Amazon, the online retailer, which has roughly 65 percent of e-book sales. Though fledgling, the new venture will enjoy the support of two influential executives who control a wide array of resources in media and entertainment.