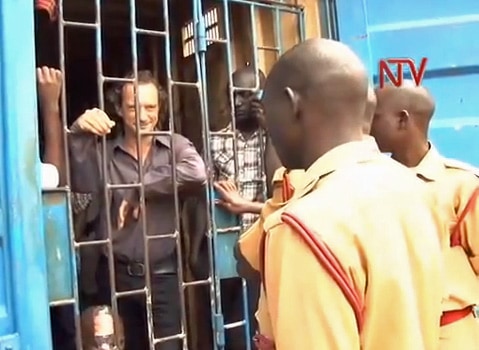 David Cecil, the British producer jailed last week awaiting punishment for staging the gay-themed play The River and the Mountain in Kampala in August, has been granted bail, AFP reports:
"He has now been granted bail and is being released," John Francis Onyango, Cecil's lawyer, told AFP, adding that bail had cost around 200 dollars. Onyango said that Cecil was in good condition following his brief time in prison, and had been ordered to appear back in court in around a month's time. Cecil, 34, must seek special authorisation from the court if he wants to leave the country.
Public discussion of homosexuality can carry a jail term of seven years in Uganda.
Watch a news report broadcast last week on Uganda's NTV, AFTER THE JUMP…