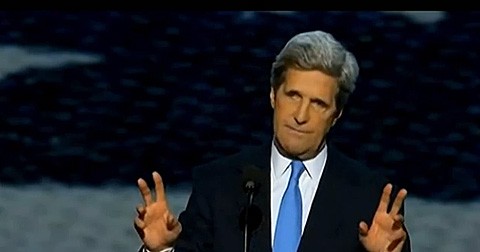 More speeches of note from last night's DNC:
Rep. Tammy Baldwin (D-WI) may become the first out gay senator if she wins in November.
"Our president has made historic progress toward equality. He repealed "don't ask, don't tell" so that no American ever again has to lie about who they are in order to serve the country we love. Republicans want to write discrimination into our Constitution. But the Wisconsin I know believes that with each passing year and each generation, our country must become more equal, not less."
Eva Longoria:
"Mitt Romney would raise taxes on middle-class families to cut his own — and mine. And that's not who we are as a nation, and let me tell you why: because the Eva Longoria who worked at Wendy's flipping burgers — she needed a tax break. But the Eva Longoria who works on movie sets does not….And just like our president and first lady, I took out loans to pay for school. I changed oil in a mechanic shop, I flipped burgers at Wendy's, I taught aerobics and I worked on campus to pay them back."
Senator John Kerry:
"…after more than 10 years without justice for thousands of Americans murdered on 9/11, after Mitt Romney said it would be naive to go into Pakistan to pursue the terrorists, it took President Obama, against the advice of many, to give that order and finally rid this earth of Osama bin Laden….Ask Osama bin Laden is he is better off now than he was four years ago."
And former Republican Florida Governor Charlie Crist, now an independent, who looks ready to make the switch to Democrat:
"That's the leader Florida needs. That's the leader America needs. And that's the reason I'm here tonight, not as a Republican, not as a Democrat, but as an optimistic American who understands that we must come together behind the one man who can lead the way forward in these challenging times: my president, our president, Barack Obama! And if you see the president before I do, give him a hug for Charlie!"