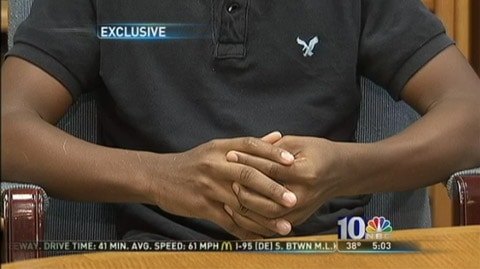 Back in December of last year I wrote about the Milton Hershey School in Pennsylvania and its denial of admission to a student, known under the pseudonym Abraham Smith, over his HIV-positive status. Since that time, the Department of Justice and the AIDS Law Project of Pennsylvania became involved, filing a lawsuit with the boy's parents and charging the school with violation of the Americans with Disabilities Act. The school reversed its decision last month.
Today, the DOJ announced a settlement in the case:
Under the settlement agreement, the school is required to pay $700,000 to Smith and his mother, adopt and enforce a policy prohibiting discrimination and requiring equal opportunity for students with disabilities, including those with HIV, in the school's programs and services, and to provide training to staff and administrators on the requirements of the ADA.  The school must also pay a $15,000 civil penalty to the United States.
 
"Children should not be denied educational opportunities simply because they have HIV," said Thomas E. Perez, Assistant Attorney General for the Civil Rights Division.  "This settlement sends a clear message that unlawful discrimination against persons with HIV or AIDS will not be tolerated."
 
"This is a very significant case, affirming the rights of persons with HIV, and we applaud the school for working so cooperatively to amend its position on this matter," said Zane David Memeger, U.S. Attorney for the Eastern District of Pennsylvania.
 
The ADA requires public accommodations, including private schools such as the Milton Hershey School, to provide individuals with disabilities, including people with HIV, equal access to goods, services, privileges, accommodations, facilities, advantages and accommodations.
The school's excuse at the time of the denial of Smith's admission said that "in order to protect our children in this unique environment, we cannot accommodate the needs of students with chronic communicable diseases that pose a direct threat to the health and safety of others."