A Hong Kong billionaire has offered a $65 million bounty to any man that can woo and marry his lesbian daughter, Business Insider reports: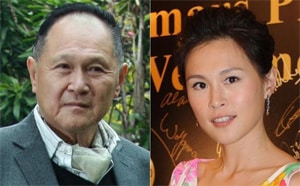 Property magnate Cecil Chao Sze-tsung announced the HK$500 million reward this week after reports that his 33-year-old daughter Gigi Chao, a University of Manchester graduate, had married her long-term female partner in France.
"I don't mind whether he is rich or poor. The important thing is that he is generous and kind-hearted," Mr Chao told the South China Morning Post, describing reports about his daughter's marriage as "false"…
He told the South China Morning Post the prize money was "an inducement to attract someone who has the talent but not the capital to start his own business".
"Gigi is a very good woman with both talents and looks. She is devoted to her parents, is generous and does volunteer work," he added.