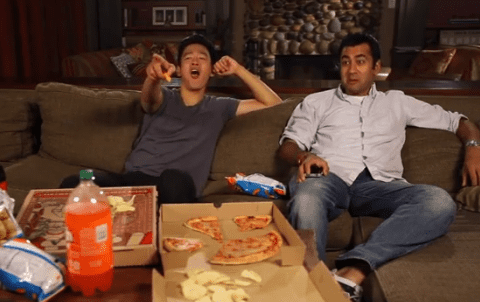 Kal Penn shocked Hollywood when he left his lucrative acting career to briefly work as the Associate director at the White House Office of Public Engagement.
Though he has departed 1600 Pennsylvania Avenue, Penn is still very actively involved in Democratic politics and is volunteering this week at the Democratic National Convention, where he will address the crowd tonight and host live coverage for the party as the event unfolds. AFTER THE JUMP, Penn explains why he got involved in the first place.
Also AFTER THE JUMP, footage of President Obama calling Harold and Kumar, the stoner characters Penn and John Cho first made famous with Harold & Kumar Go To White Castle, a movie that also helped revive Neil Patrick Harris' career.