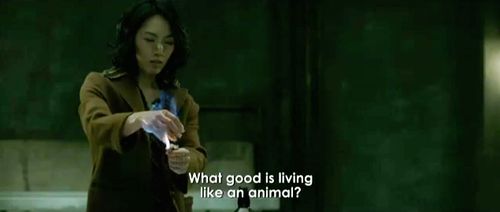 Korean director Jeon Kyu-hwan's film The Weight has won the 'Queer Lion' prize at the Venice International Film Festival, according to The Hollywood Reporter.
The Queer Lion award, awarded in Venice since 2007, is goven each year to the best film in the official selection, either in- or out-of-competition, or in any of the festival's three main sidebars that "accurately portrays lesbian, gay, bisexual, or transgender characters."
mong the other candidates for the prize were Brian De Palma's Passion; Den Skaldede Frisor (All You Need is Love) from Danish director Susanne Bier; Xan Cassavetes' Kiss of the Damned; Acciaio (Steel) from Italian director Stefano Mordini; Pascal Bonitzer's Cherchez Hortense (Looking for Hortense); and 6 Sull'Autobus (6 On the Bus) featuring six parallel stories from six different Italian directors: Simone Dante Antonelli, Giacomo Bisordi, Rita de Donato, Irene di Lelio, Antonio Ligas, and Emiliano Russo.
Watch the film's trailer HERE.
The sickly Jung (Cho Jae-hyun) works in a morgue, where he makes the dead look perfect one last time, both for the relatives who'll attend the memorial services and for himself, since he moonlights as a portrait artist. Via flashbacks, some corpses are provided with grizzly (sic) backstories, though the main narrative seems to be the uneasy relationship of Jung and his stepbrother (mono-monikered performer Zia), who dreams of having a female body. Technically, the pic is impressively crisp, but the exact meaning of it all is so artfully concealed, few auds will want to come and play hide-and-seek.