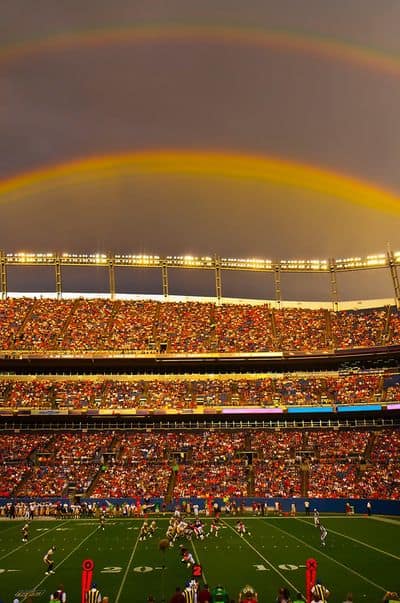 The Times neatly sums up the sudden eruption of pro-equality sentiment from the NFL:
"I think it's a transformational moment and seismic shift to see so many folks in the world of sports stepping up and speaking out in support of equality and fairness and, in this instance, marriage equality," Ellner said. "It really demonstrates what we know, and what's apparent in the polls, and that the world has changed."

And another such summary from CNN.

Muslims, Jews, and Christians find common ground:
Around 500 mainly Jewish but some Christian and Muslim protesters gathered in Berlin on Sunday to demand the right to circumcision after a disputed court ruling in Germany outlawing the rite.

Some protesters were draped in Israeli flags, others wore orthodox Jewish dress for the peaceful demonstration on Berlin's Bebelplatz, infamous as the site of book-burning ceremonies carried out by Adolf Hitler's Nazis.

One banner at the demonstration accused Germany of reverting to a "colonial power" while another read: "Foreskin? No thank you!"

Next year likely to be the hottest on record.

Obama gets a great big convention bump:
The latest daily tracking poll showed Obama, a Democrat, with a lead of 4 percentage points over Romney. Forty-seven percent of 1,457 likely voters surveyed online over the previous four days said they would vote for Obama if the November 6 elections were held today, compared with 43 percent for Romney.

… Obama increased his lead over Romney in certain favorable characteristics. Asked who was more "eloquent," 50 percent of the 1,720 registered voters questioned in the poll favored Obama, compared to 25 percent for Romney. Asked about being "smart enough for the job," 46 percent sided with Obama compared to 37 percent for Romney.

In fact, Obama led Romney in a dozen such favorable characteristics, such as "represents America" or "has the right values." The only such category in which Romney had an advantage was being "a man of faith," as 44 percent picked Romney, who is Mormon, compared to 31 percent for Obama, who is Christian.

The GOP sues to keep third-party candidates off the ballot in November.

Al Pacino as Joe Paterno?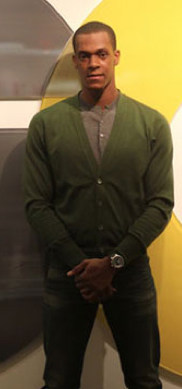 There are a lot of big books coming out this fall. The Times' has a preview:
Fall is traditionally the biggest season in the book business, the time that publishers reserve for their most high-profile authors. But this year it is especially crammed with writers who are both household names and have not released a book in several years, like the octogenarian Mr. Wolfe, whose last novel, "I Am Charlotte Simmons," was published in 2004, and Mr. Díaz, the Pulitzer Prize-winning author of "The Brief Wondrous Life of Oscar Wao," which came out in 2007.

Salman Rushdie, the author of "Midnight's Children," will release a memoir … [J.K.] Rowling, best known for her phenomenally best-selling Harry Potter series, has written her first novel for adults, "The Casual Vacancy."

In November Nan A. Talese/Doubleday will release Ian McEwan's "Sweet Tooth" … Michael Chabon's new novel, "Telegraph Avenue," is scheduled for release on Sept. 11 …

The pileup has left publishers jostling for shelf space and publication dates, and critics wondering how they can review all of the elite writers worthy of attention …

The NBA's Rajon Rando, point guard, millionaire, and noted cutie, goes to work as an unpaid fashion intern.

AFTER THE JUMP: See the ordinarily private Carol Blue, Christopher Hitchens's widow, speaks to Charlie Rose about her late husband's last book, Mortality, and his "year of living dyingly."