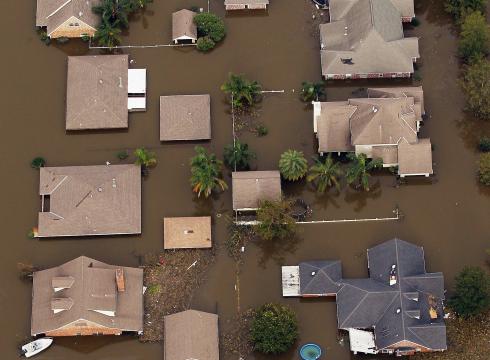 Isaac's aftermath.

Mitt … helps? … a woman who's lost her house to the storm.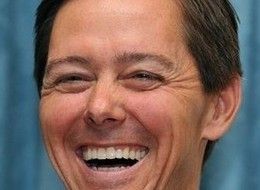 The revenant Ralph Reed.

Augmented cell phones will soon be able to screen for HIV:
The gadget, called Smartscope, is a small 1-millimeter (0.04-inch) microscope and light which clips over a smartphone's camera.

A standard chip with a blood sample then slides into the gadget in front of the microscope. Next, a special phone programme photographs the sample and analyses the cells.
The team hopes that trials in clinics may start next year …
The new technology is destined for AIDS treatment in remote communities in South Africa and Swaziland, where clinics often don't have the technology to do these tests effectively.

A lonely Greek gay boy's imaginary friend comes to life, looking rather like Maria Callas circa 1972.

Two dead, thousands at risk from hantavirus after a stay in Yosemite:
Yosemite officials earlier this week shut down all 91 of the insulated tent cabins after finding deer mice, which carry the disease and can burrow through holes the size of pencil erasers, nesting between the [cabins'] double walls.

Park authorities said on Friday that they had contacted approximately 3,000 parties of visitors who stayed in the tent cabins since mid-June, advising them to seek immediate medical attention if they have symptoms of hantavirus.

Coca-Cola reaches Pyongyang. Freedom can't be far behind.

California's John Perez, the first openly-gay speaker of a state legislature, to speak at the Democratic National Convention.

Frank Bruni on the RNC:
… you certainly didn't see anyone openly gay on the stage in Tampa. More to the point, you didn't hear mention of gays and lesbians. Scratch that: Mike Huckabee, who has completed a ratings-minded transformation from genial pol to dyspeptic pundit, made a derisive reference to President Obama's support for same-sex marriage. We were thus allowed a fleeting moment inside the tent, only to be flogged and sent back out into the cold.

It was striking not because a convention or political party should make a list of minority groups and dutifully put a check mark beside each … It was striking because the Republicans went so emphatically far, in terms of stagecraft and storytelling, to profess inclusivenes …

Republicans to descend on DNC for counter-convention, because … they're unhappy with the one they just had?
… as many as 50 "communicators" … will be stationed right outside the gates of the Time Warner Cable Arena. And there will be plenty of gimmicks and props, including "You Build It" Legos, "You Build It" Monopoly and plenty of Kleenex "because breaking up is hard to do."

You've heard folkie Roy Zimmerman's not-quite-hit "Defenders of Marriage"? Or his "Romney Mitt: The Demon Barber Of Wall Street"? Well — do, if you haven't. And AFTER THE JUMP, find out what he learned at the RNC …