A shop owner in India realized that no one wants to shop at a store called "Hitler".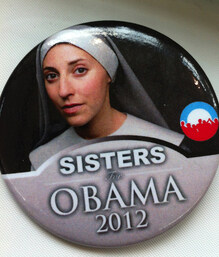 There are mad buttons to be had at the DNC.
Dear Abby thinks a gay man may have to file a lawsuit to stop his colleagues, none of whom know he's gay, from trying to set him up with women.
The Chicago Police Department today implemented policies to guarantee the respectful treatment of transgender citizens. "The
order mandates that police not search transgender people in an attempt
to determine their gender, that officers respect preferred names and
pronouns for transgender detainees and that they not use someone's
gender identity as assumed cause for a crime. It further bans derogatory
language against trans people."
A court decided not to expedite proceedings in Pedersen v. the Office of Personnel Management, a case challenging the discriminatory Defense of Marriage Act.
Yes, Jude Law is handsome.
Director and former Scientologist Paul Haggis believes the Vanity Fair story about how the church picked partners for allegedly closeted Tom Cruise.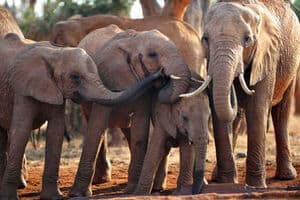 In addition to wanting to kill gay people, forces within the Ugandan government, a U.S. ally in Africa, may be killing elephants:
"[Garamba National Park] officials,
scientists and the Congolese authorities now believe that the Ugandan
military — one of the Pentagon's closest partners in Africa — killed the
22 elephants from a helicopter and spirited away more than a million
dollars' worth of ivory."
The group Gay Alumni and Allies of Catholic Universities is going after Ohio-based Franciscan University for including homosexuality in a course about "deviant behavior". The school is spreading a "culture of hate and ignorance," they say.
The anti-gay Liberty Counsel is threatening to sue California if Gov. Jerry Brown signs into law a ban on "ex-gay" therapy for minors. "If the bill is signed into law, Liberty Counsel will sue on behalf of
counselors, parents, and minors who provide, refer, or who receive and
have found change therapy to be beneficial," said group leader Matt Staver.
Attention royal watchers: Pippa Middleton, the not-quite-royal sister of Catherine, is in New York City for the U.S. Open.
In other news from the House of Windsor, Prince Harry stepped out, fully dressed, for the first time since his naked Vegas scandal.
Meanwhile, Harry's grandfather, Prince Philip, accidentally flashed his royal jewels while wearing a kilt this weekend. [This link is safe for work, thankfully.]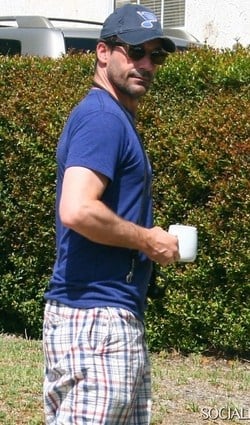 Good morning, Mr. Hamm!
Todd "legitimate rape" Akin makes a prediction: "I don't believe that the comments I've made doom the entire Republican Party." Maybe not the whole GOP, but probably the Missouri branch.
Author Janet Levy is trying to twist the Democratic Party's commitment to diversity, including not discriminating against Muslims, into something it's not: "It is the height of hypocrisy and irony that, although Democrats freely criticize the policies of Republicans as anti-woman and anti-gay and worry about a conservative agenda that will result in a setback of the gains enjoyed by women and homosexuals over the past several decades, they fail to address the greater threat Islamic doctrine represents. Democrats are silent about Islamic relegation of women to second-class citizenship and the life-and-death dangers it poses for homosexuals."
DC Comics will soon unveil a Muslim Green Lantern. The right, of course, will have a field day.
Does Nicki Minaj really support Mitt Romney?
No convention bounce for Mitt Romney, according to Gallup.
Anti-gay activist Scott Lively on "gay fascists": "They think they are smarter than you all anyhow and have already made up
their minds. They need to see angry crowds with tar and feathers in
hand coming to run them out of office! Indeed, the Mayor of Springfield
complained to the media that he was extremely bothered by threats of
recall by the citizens."