Mitt Romney's favorability lower than George W. Bush.

NYC's Lesbian, Gay, Bisexual and Transgender Community Center gets a makeover.

Iranian news agency mistakes article from The Onion for actual news: "Not only did FARS miss the joke, they plagiarized the Onion story wholesale, without even crediting the fake news outlet."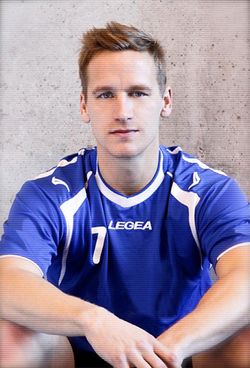 Excellent profile on out footballer David Testo: "David
had been a permanent resident of the gray area. Who knew; who didn't
know? Who was OK with it; who was judging him behind his back? He had no
clue. It drove him crazy. Never once, in all of his years playing
soccer, did a teammate ask straight up if he was gay. And he never
formally came out to anybody either. But in Vancouver a funny thing
happened in the locker room."

California Governor Jerry Brown signs bill that will provide more supportive homes to LGBT foster youth: "Assembly Bill 1856, authored by Assemblymember Tom Ammiano and co-sponsored by the L.A. Gay & Lesbian Center, will require existing training programs for foster youth caregivers to include information related to cultural competency and best practices for serving LGBT young people."

More on NYC's Meningitis outbreak among gay HIV-positive men.

Morrissey was offered a vegetarian Coachella if he would reunite with Johnny Marr as The Smiths:
"[I]nterestingly the agents for Coachella offered a 100 percent
vegetarian event for the following year if I would agree to headline
with Johnny Marr as the Smiths. Fascinatingly they made it clear that
they would 'not require' the Smiths' bass player or drummer … which I
thought certainly said something."

NYT on SF's new anti-gay drunk-driving archbishop: "Some expressed hope that in getting to know his followers here, Bishop Cordileone would come to see things their way. Others were more defiant, saying nothing would shake their faith. 'In a sense, I am glad that the church is sending the top guy that they have — the top antigay — because it means that we, as a community of Catholics, have done something good to deserve attention,' said George Woyames, 68, who added that he was raised as a Roman Catholic but became committed to the religion only after joining Most Holy Redeemer in 1987."