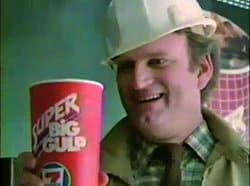 The New York City Board of Health today threw its weight behind Mayor Mike Bloomberg's plan to combat obesity in the Big Apple by approving a ban limiting sugary drink sizes to 16 ounces.
From NBC News:
"[Sugary drinks are] the largest single driver of the obesity epidemic," said New
York City Health Commissioner Dr. Thomas Farley said. "It is the
largest source of added sugars to our diet."

The math behind the ban is simple:

A 16-ounce Coke has 200 calories.

A 20-ounce Coke has 240 calories, or about 30 more than a Hershey bar.

If you drink a soda per day — as do 46 percent of Bronx residents,
according to one recent Health Department survey — choosing the 16-ounce
bottle rather than the 20-ounce would save you 14,600 calories a year,
or the equivalent of 70 Hershey bars. That is enough to add about four
pounds of fat to a person's body.

To burn off those extra calories, an average-size woman would have to walk about 340 miles.
The ban, expected to be put in place come March, will have an immediate impact on fast food joints, where 16 ounces is considered "small," but can easily be bypassed by buying soda in bulk at the grocery store.