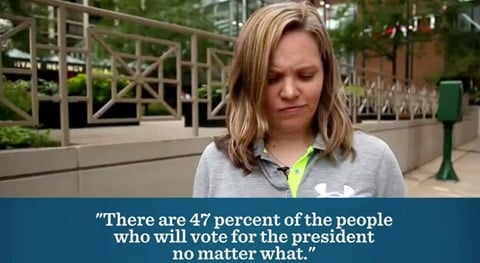 The Obama campaign is out with a video based on Mitt Romney's "47 percent" remarks.
We asked Americans what they thought about what he said to his donors. As one woman shares: "I don't think anybody's ever looking for a handout. I think that..we all want are chances and opportunities."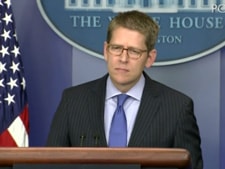 WH Press Secretary Jay Carney was also asked about the remarks today at a press briefing.
Said Carney:
"When you're president of the United States, you're president of all the people…What unites us as Americans is far greater than what divides us…Setting aside what Gov. Romney thinks, I can tell you that the president certainly doesn't think that men and women on social security are irresponsible or victims. That students are responsible are victims. He certainly doesn't think that middle class families are paying too little in taxes."
Watch both, AFTER THE JUMP…
Also…geographically, where are the 47%? The Atlantic posts a graphic showing the highest non-payers of taxes are in red states.
Carney press conference: