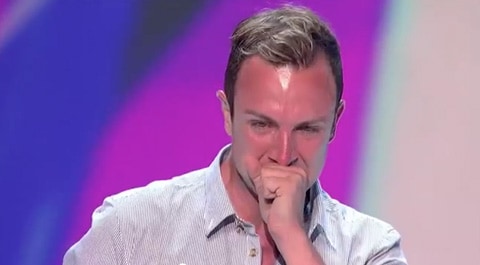 On The X-Factor this week, viewers saw Don Philip, a man who recorded with Britney Spears a decade ago, try and fail to win the judge's approval. The clip included an emotional breakdown from Philip, who told Spears that "I never thought I'd see you again…At the time I just…I didn't feel like I was worthy."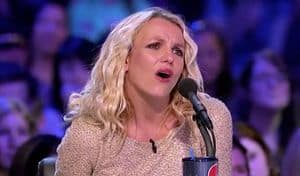 Back in June, Popcrush reported on the audition, and said that Philip came out to Britney, saying that the reason he didn't think she would think him worthy was because he's gay. Spears was reportedly supportive, telling him that she thought it was "fine" that he's gay.
FOX chose to edit that portion of the audition out, however:
For some reason — that emotional exchange was edited out of the program. "I'm sorry they didn't think it was up to the X Factor standard as Britney says," Don tells RumorFix exclusively. "They already outed me to the world." Don, who went through a roller coaster of emotions when he came out to Britney, says, "Is Gay bad for FOX? I didn't do anything bad. They edited the gay out of me."
The singer, who sang "I Will Love You," with Britney at the beginning of his career, goes on to say, "I don't understand it. Aren't they a reality show? Is it too real?" Don said that Britney didn't do anything wrong and the omission "is sending the wrong message. It's like gay is being censored."
More from Gather:
He says that he got "set up" by producers who bullied him into admitting his sexual preferences. "It was kind of a private thing they forced out of me," he says. "…I went home and had thoughts (of suicide)."
Don said he was honest with the show's producers, telling them he really didn't want to talk about that aspect of his life on the show. However, he did admit to hiding a secret. That was his mistake. As soon as he hit the stage, L.A. Reid kept bombarding him with the same question repeatedly. "What's the secret?"
Worried that he would be outed anyway, Philip finally spilled the beans. He says that admission so upset him that he couldn't adequately pull it together to do his audition number. That resulted in the sub par performance that got him bounced out of the competition.
Watch the version that aired on Wednesday, AFTER THE JUMP…