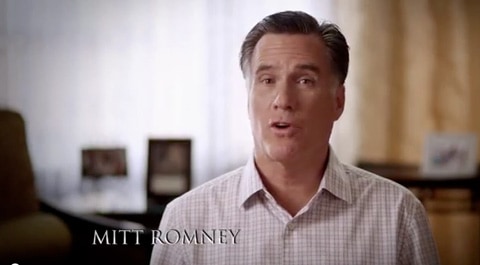 The Romney campaign is out with a new ad featuring Mitt speaking directly to the people.
The ad seeks to recast Romney as a compassionate conservative, the WSJ reports.
"We shouldn't measure compassion by how many people are on welfare. We should measure compassion by how many people are able to get off welfare and get a good paying job," he says in the ad.
Watch, AFTER THE JUMP…
In related news, Romney got the rich white golfer endorsement from Jack Nicklaus:
"When I was competing, I didn't lean on someone else in tough times," Nicklaus said, comparing his golfing career to the government. "I know what I had to do on the golf course to succeed, and when I won I certainly didn't apologize for my success."
On why America needs to elect Romney in November, he said, "We can't keep doing what we've been doing. We have to look at problems at hand and change them."
Afterward, Romney said, "What you heard from the Golden Bear, what you heard from the greatest athlete of the 20th century, the words that he spoke, have touched my heart, and I'm sure they touched your hearts as well."