Andy Williams, singer of "Moon River" dies at 84.

D.C. police won't release 911 recording of shooting inside Family Research Council.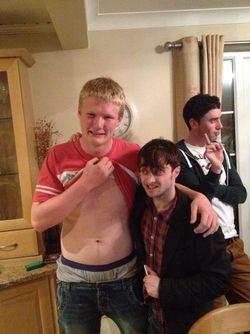 Daniel Radcliffe parties with Irish football team the Dublin Minors after running into them in the street at 4 am.

Will Smith's son is a rapper now.

Sarah Silverman talks about her Voter ID video Let My People Vote: "I think it's important to make it kind of shocking. The expletives are fairly gratuitous. But you have to be loud to get people to see what's going on."

Iowa radio host Jan Mickelson endorses Mahmoud Ahmadinejad's anti-gay worldview: "And the weird thing is, you know, on that exchange I've got to go with that Iranian fellow. Did I ever think I would be the position to actually agree with the potential-serial killing, nuclear-crazed [inaudible]. Talk about ironies. Anyway. Wow."

Obama sign in McKinney, Texas defaced with anti-gay, racist epithets.

Two administrators at the University of Tennessee refuse to support health benefits for same-sex partners of UT employees.

Museum of Sex in NYC gives Tim Tebow a lifetime membership.

New Girl's Max Greenfield in a Speedo.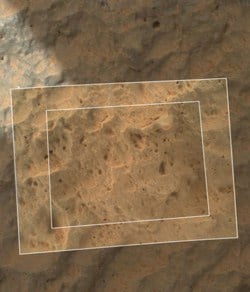 The closest view of Mars to date.

Doctors would not recommend becoming a eunuch, even though they live way longer: "The study of over 80 eunuchs from the Chosun Dynasty, which ruled in Korea from 1392 to 1897, looked at the world's only known record of eunuchs' lives and compared them to genealogical records of other men of similar social rank. The researchers cross-checked their results with other royal records. They found that the average lifespan of a Korean eunuch was about 70 years, 14 to 19 years higher than non-castrated men of similar social standing."

Morrissey comes to aid of collapsed woman at NYC's Strand bookshop.

Adele James Bond theme "Let the Sky Fall" to drop in October.

Neil Patrick Harris announces boundary-breaking memoir: "I read with great fondness Tina Fey's Bossypants, so my plan is just to reprint those exact stories but change the names to people that I knew. What editor would take issue with that?"

The Casual Vacancy: J.K. Rowling to release first post-Harry Potter novel.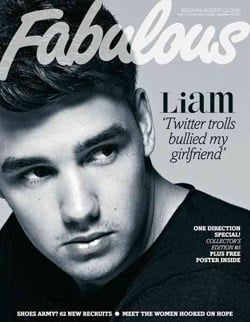 One Direction boys give good face to Fabulous magazine.

Lady Gaga tweets bikini photos, says she has suffered from bulimia and anorexia in response to paparazzi photoshopping weight on to her photos.

Rick Santorum and Jim DeMint endorse Todd Akin in Missouri Senate race.

When the New York Times came out of the closet: "If you were born after 1970, I think it is nearly impossible to imagine how it felt to open up The New York Times Magazine on a Sunday morning in January 1971 to discover "What it Means to be a Homosexual," a deeply personal and beautifully written piece in defense of homosexuality."

'Bagel head' saline injections are the latest body art fad in Japan.

Gay Germans make presence known at Oktoberfest: "No one would want to see Oktoberfest become officially political, but just the fact that gays and lesbians can go there in lederhosen, can hold hands and kiss, does have political meaning," says Thomas Niederbühl, a longtime Munich city council member and a member of the local Pink List gay rights party. "We are playing more of a role in German society. By being at Oktoberfest, people recognize that we are no longer some small group on the fringes of everyday life."